Set your appointment at St. George Eye Center TODAY!
Here's What People Are Saying About Us
LenSx System
"I never thought vision like this was possible! The LenSx system was wonderful. These are the most conscientious and thorough doctors I know." -Stacy H.
Thank You!
"Thank you, Dr. Hendrix! I've had poor vision my whole life, but not now. I can't believe I had to wait until age 65 to see this well." -Mary Ann – Cedar City
I recommend LACS to everyone!
"I recommend LACS to everyone. I don't even know what to do without my glasses anymore." -Jim H. -Ivins
I Love My New 20/20 vision!
"I was nervous to get LASIK, but Dr. Hendrix made me very comfortable…I love my new 20/20 vision." -John M. – St. George
We are Lucky!
"We are lucky to have a glaucoma doctor Dr. Slade of this caliber in St. George." -Dan G. – St. George
Really Know My Needs!
"Dr. Hunt understands me. He spent the time I needed to really know my needs. I have never had such a thorough eye exam."-Alice W. – St. Clara
Most Down-To-Earth People!
"Dr. Slade is one of the most down-to-earth people I know. He's perfect for Southern Utah." -Dwayne R. -New Harmony
Never In My Life Have I Seen So Well!
In regards to the Laser-assisted cataract surgery (LACS): "My vision improved dramatically after having LACS. Never in my life have I seen so well. It was even kind of fun to have the laser done." -Linda S. -St. George
20/15 Vision!
"I have 20/15 vision! What more can I say?" -Robert K. -Mesquite
So How Do I Choose a Good Eye Doctor?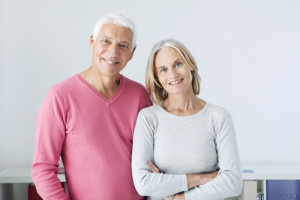 Selecting an eye doctor in St George, Utah is as important as choosing the right family physician. Your eyes, as well as being the window to your world, serve as the window to your overall health. Your everyday life depends on your eyes and your eyesight, therefore, your choice of a good eye doctor in Utah is not one that should be done on a whim. Here are some important factors to consider when looking for an eye doctor.
Why Do I Even Need an Eye Doctor When I Have a Very Good General Doctor?
This is an excellent question! And a great place to start.
In most cases, your general doctor has not had years of training specific to eye care. But, a good family physician will always refer you to a health care specialist when necessary. Your general doctor can assist you in determining what level of care you would need. Often your personal physician can provide references to optometrists and ophthalmologists with whom they have either a good relationship or have seen their patients have good experiences. As well, your doctor may know whether a given eye doctor specializes in your specific needs for care.
Easily the most important factor to consider when choosing a specific eye doctor is what exactly do you need. Do you just need a general eye examination because your eyes have not been checked in some time. (As a side note, it is so important to have regular exams as you age to identify "silent" problems.) Is your vision not as clear as it used to be? Perhaps you need a new or upgraded prescription or want to consider Lasik surgery? Do you have or think you might have a genetic or existing condition like glaucoma, macular degeneration or cataracts which require specialized care or potentially surgery? Maybe your are experiencing dry eyes or have an infection which needs to be examined? Knowing your specific needs will enable you to consider what type of specialization you need from your eye doctor and how urgently you require care.
What is the Difference Between an Optometrist and an Ophthalmologist?
One thing to consider is whether you need to see an Ophthalmologist or an Optometrist. Our group of eye doctors in Utah includes both specialities.
Optometrists can do general eye exams and prescribe eyeglasses or contacts to correct vision issues. They can also treat some eye diseases and prescribe medicines. However, they cannot perform any surgery on the eyes. For an issue that may require surgery, our optometrist will ask one of our ophthalmologists to review your case. Optometrists spend four years in Optometry school, earning a degree in Ophthalmology and may attend programs to further their knowledge in specific eye diseases. As well, the state of Utah requires specific educational and ethical qualifications to ensure patient safety and quality of care.
Ophthalmologists are medical doctors. After attending four years of medical school, they are required to complete another four years of postgraduate training. Some ophthalmologists will spend additional years doing fellowship studies to learn more about specific branches of Ophthalmology. A good general Ophthalmologist is equipped to treat all eye diseases and can perform corrective surgeries, and understands and can carry out all aspects of an optometrist's responsibilities.
When choosing an eye doctor in Utah, it would be shrewd to consider the level of care you need. In a majority of cases, an optometrist will be able to handle your eye doctor needs. They are qualified to fit contact lenses and glasses as well as educate you on the options available as far as glasses, specialty lenses and contacts. But if you feel that you may have a more acute problem requiring specific expertise or surgery, an ophthalmologist may be your best choice. Your general practice doctor would be able to be give advice on which type of doctor you might need for finding a great eye doctor in St. George, Utah.
Is the Eye Doctor Available When I Need Him?
You should check with the office to make sure your eye doctor in St. George Utah has appointment hours that work with your schedule. Additionally, they should be able to give you an appointment as soon as is needed, depending on the urgency of your eye health situation.
Because of their expertise and their staff's expertise, ophthalmologists and optometrists have a good understanding of when eye care is needed immediately and when it is okay to wait. Our eye doctors in Utah will not hesitate to suddenly triage your issues and will make accommodations for a patient in need of immediate care.
Will the Eye Doctor Accept My Insurance?
As with other doctors, another factor to consider with an eye doctor is whether they are authorized to accept your vision or health insurance and what out-of-pocket expenses you are expected to cover for your appointment. Typically this can be done with a phone call to the eye doctor's office or in many cases, using the internet to view available doctors on your insurance plan. At St. George Eye Center, we accept most major insurance plans.
Older patients may have coverage through Medicare. But Medicare only covers medically necessary eye care and not general eye exams. Unless you have private vision insurance of some sort (such as a Medicare Supplement Plan) to compliment Medicare, you may be expected to pay for your general eye exams. You can always call our office to check on your coverage before you come in for your appointment.
What Do Other People Say About the Eye Doctor?
Years ago, it was difficult in many cases to find out much about any services or products in an efficient manner. To judge quality, you could rely on word of mouth or maybe the personal experience of friends and family. Fortunately, in the age of the internet, you have access to many candid opinions. Several websites are available that offer reviews of doctors and the quality of care they provide. Along with personal reviews offered by patients, many of these websites also give information on a given doctor's specialties, office hours and other qualifications or amenities they offer. Or you could visit the doctor's office website and see if they have a testimonial page as glowing as St. George Eye Center's!