Dr. Hendrix is board-certified by the American Board of Ophthalmology. He was born and raised in Salt Lake City, Utah. He attended Brigham Young University where he met his wife, Kristyn, and graduated Cum Laude with a Bachelor of Art in History. He had the special opportunity of attending medical school at The George Washington University in Washington, D.C. After which, he completed his residency training in ophthalmology at the University of Missouri.
He has four wonderful children whom he loves spending time with. Soccer, piano, mountain biking and reading are a few of his favorite hobbies. Dr. Hendrix is a member of the Utah Ophthalmology Society, Utah Medical Association and a fellow of the American Academy of Ophthalmology. He enjoys humanitarian missions and recently returned from a trip to Ethiopia, where he performed eye exams and provided glasses to some of the world's neediest.
Dr. Hendrix is a comprehensive ophthalmologist whose professional interests include:
advanced cataract surgery using the new laser-assisted cataract surgery system, the LenSx
refractive surgery using the blade-free, all laser LASIK system, the IntraLase™ and VISX™
management of pediatric amblyopia and strabismus
Dr. Hendrix is accepting new patients.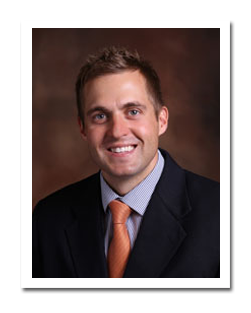 Dr. Slade is board-certified by the American Board of Ophthalmology. He was born and raised in rural Arizona. He attended Brigham Young University where he graduated Summa Cum Laude (the top 1% of his class). After his undergraduate studies he went to medical school at the University of Arizona where he was selected for the Alpha Omega Alpha Medical Honor Society because of graduating at the top of his class.
He completed ophthalmology residency at the world-renowned Moran Eye Center at the University of Utah. He stayed an additional year at the Moran to complete a glaucoma and advanced cataract and intraocular lens surgery fellowship. He is currently an Adjunct Professor of the Moran Eye Center.
Dr. Slade is a member of the American Academy of Ophthalmology, the American Glaucoma Society, and the American Society of Cataract and Refractive Surgery. He has published in many prestigious ophthalmic journals and has enjoyed his humanitarian medical missions to El Salvador and Ghana.
He and his wife, Summer, are the parents of three children. He speaks Portuguese and Spanish. Dr. Slade enjoys restoring his Jeep, watching BYU sports and doing anything in the warm sun of Southern Utah.
Dr. Slade specializes in:
medical and surgical glaucoma
advanced cataract technique, including using the new LenSx laser-assisted cataract system
general geriatric ophthalmology.
Dr. Slade is accepting new patients.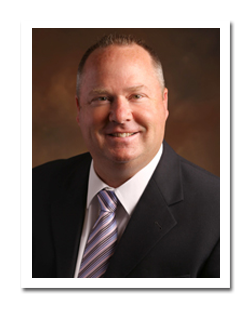 >Dr. Hunt grew up in Las Vegas, Nevada. He graduated from the University of Nevada Las Vegas with a Bachelor of Science in Pre-professional Biology. He attended the Illinois College of Optometry where he received his Doctorate of Optometry as well as a Bachelor of Science in Visual Science. He received honors in his clinical rotations with the University of Chicago Hospital–Duchossois Center for Advanced Medicine and the Illinois Eye Institute.
Dr. Hunt is married to Shelly Eagar Hunt and they have four children. He loves to spend time with his family in the mountains fishing or on the beach in San Diego. He gets a big "kick" out of coaching a youth soccer team, Fire FC Premier 02 MH. He served as a missionary to the Korea Seoul Mission and speaks Korean.
Dr. Hunt is board-certified in the treatment and management of ocular disease. "I love examining the eyes, where many signs of systemic disease are manifest. Many times the eyes are the first place they show up." Since 1999, he has diagnosed and managed patients with diabetes, hypertension, high cholesterol, thyroid disease, and sleep apnea. He also treats glaucoma, cataracts, macular degeneration, ocular infections, ocular injury and trauma, dry eye syndrome, ocular allergy, and rosacea associated with the eye.
His exams are detailed-driven and thorough. Dr. Hunt enjoys pediatric exams and helping children to have clear vision during their developmental and learning years.
Dr. Hunt specializes in:
prescribing the exact specialty ophthalmic or contact lenses to improve and restore sight.
"It has been tremendously rewarding to help preserve our most precious sense–the gift of sight."